Special issue - Biochemical Engineering Journal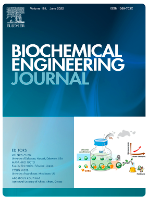 Biochemical Engineering Journal (Elsevier)
Title: Special Issue of the III. International Enzyme and Bioprocess Days / EBDays 2022
Short title: EBDays 2022
Scope: Selected papers from the EBDays 2022 conference will be published in this SI on the following topics: Enzyme Engineering, Enzyme Discovery, Enzyme Mechanism, Enzyme Kinetics, Enzyme Purification Technologies, Enzyme Based Technologies, Enzyme Applications, Bioprocess for Fine Chemicals, Computational Studies for Enzymes and Bioprocess, Bioprocess Development. Accepted and presented papers would be published in the special issue as full-length original research papers, short communications or review articles.
Guest editors:
Associate Prof. Dr. İrem Deniz
Associate Professor, Manisa Celal Bayar University, Turkey.
E-mail: iremdenz@gmail.com
Prof. Dr. Bilge Hilal Çadirci Efeli
Tokat Gaziosmanpaşa University, Turkey
E-mail: bilgehilal.cadirci@gop.edu.tr
Associate Prof. Dr. Barış Binay
Gebze Technical University, Turkey
E-mail: binay@gtu.edu.tr
The timeline of submission to the special issue is:
Submission open: 01.10.2022
Deadline: 31.01.2023
Final deposition: 31.05.2023
Submissions are made at: https://www.editorialmanager.com/bej/default2.aspx

When submitting, please select "VSI:EBDays 2022" when you reach the "Issue – Select Issue Type" step at the start of the submission process. All submitted manuscripts will be screened by the editorial office and peer-reviewed according to the usual standards of the Biochemical Engineering Journal, and will be evaluated on the basis of originality, quality and relevance to this Special Issue.